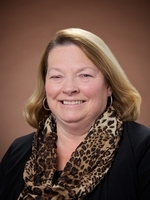 570-696-5425

570-606-7033 cell phone

jolyn.bartoli@century21.com
655 Memorial Highway
Shavertown PA, 18708
Receive Email Alerts from Me
Jolyn Bartoli is a full time Realtor with CENTURY 21 Smith Hourigan Group. She received her Real Estate Education from the University of Scranton and an Associate Degree from Luzerne County Community College. She is dedicated to helping you with the purchase or selling of your home with as much support and guidance you need to make your move a smooth and successful transition.
Jolyn has resided in the area for most of her life with her husband, five children and grandchildren. She enjoys all of what the area has to offer, from the changing of the seasons to the continual growth of the surrounding communities.
She believes that Real Estate is more than just buying or selling a home. It is a decision that will affect your family, finances and your lifestyle. Her life experiences, education, real estate training and involvement in community affairs all contribute to her knowledge of the area and the ability to help you make an educated decision about your real estate needs. She hopes you would allow her to be part of this special time in your life.
Jolyn Bartoli 's Listings