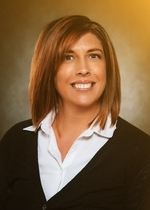 570-715-7747

570-881-5295 cell phone

patti.evans@century21.com
69 North Mountain Blvd.
Mountain Top Pennsylvania, 18707
Receive Email Alerts from Me
Patti has enjoyed a successful career over the past 20 years in the consumer product goods segment, accruing over $2 Billion in sales during her tenure.  Born and raised in Wilkes-Barre, PA and maintaining a residence for the past 20 years in White Haven, PA, she has extensive knowledge of Northeastern PA & the Pocono Mountains.
Patti has been personally investing in buying and selling homes over the past 10 years.  She understands what it is like to be on both sides of the table and what it takes to be successful.
Patti's strength is in her knowledge, honesty and relentless pursuit to find and sell your property.  She leverages her experience and relationships to find your dream home, vacation home or sell your property.
Patti is a graduate of Philadelphia University, where she received a Bachelor of Science degree in Business.  Patti has taken and trained many negotiations and selling courses during her career.
Don't delay, call Patti today to sell your property or find your dream home.